Hotel Aurora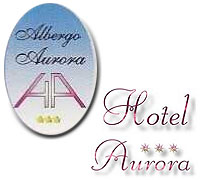 BOOKING FORM - RICHIESTA PRENOTAZIONE

---
HOTEL AURORA
Ubicazione: Situato in posizione panoramica e centrale, vicino alle Fonti Acquasanta e alla piazza principale (Piazza Italia), l'Hotel direttamente gestito dai proprietari, č circondato da un ampio e ombreggiato giardino lontano dai rumori.

Le Camere: Ritrovo familiare, allegro e simpatico, č dotato di tutti i conforts: camere con bagno, TV color satellitare, telefono diretto con linee isdn, aria condizionata, riscaldamento, frigobar e phon.

Altri Servizi: Parcheggio privato, cucina genuina e accurata, con piatti tipici Toscani e attenta alle diete individuali.


---
Dove siamo:


---
AURORA HOTEL
Location: The hotel is located in the centre of the town, close to the Spas (Fonti Acquasanta) and to the main square (Piazza Italia).

Conducted by the owners, it is surrounded by a wide and shady garden, four from any noise. A Very cozy, nice and familiar atmosphere will completely surround you.

Rooms: You will find all the modern amenities we are accustomed to: all the bedrooms writh en - suite bathroom, TV with satellite, telephone with isdn line, air conditioning, heating, mini - bar and hair - dryer.

Other facilities: Private car park, excellent Tuscan cuisine, prepared following the old receipies and alwais attentive to any individual diet.


---
Where we are:

Hotel Aurora
Via Po, 13, Chianciano Terme, SI, Italy