Hotel Ariston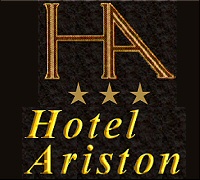 BOOKING FORM - RICHIESTA PRENOTAZIONE

---
HOTEL ARISTON
Se viaggiando vi piace fermarvi dove potete sentirvi a casa e dove tutto è pensato per offrirvi un piacevole soggiorno, allora le Vostre mete possono essere diverse, ma uno solo il posto da cercare: l'albergo Ariston situato nel cuore di Chianciano Terme, riserva al cliente efficenza e cortesia.
Per questo, chi viaggia per rilassarsi trova un ambiente tranquillo e prestigioso.

Chi invece si muove attratto dal fascino delle città italiane come Firenze, Roma, Perugia, Assisi, Arezzo e Siena può godersi il soggiorno nella prospettiva migliore: comodamente vicino alle maggiori attrazioni, gustando i piatti tipici locali ed imparando a riconoscere il piacere di ritrovarsi in un ambiente familiare.

Chi soggiorna all'albergo Ariston può contare sul confort di un ambiente raffinato ed accogliente al tempo stesso. Un senso di ospitalità cordiale accompagna i clienti dalla hall ben arredata, al bar, ideale per i momenti di relax, fino alla sala ristorante dove gli amati della buona tavola possono gustare le specialità toscane.

Camere: Le camere arredate con gusto dispongono di bagno, phon, televisione a colori con programmi satellitari, telefono diretto, cassette di sicurezza, aria condizionata.

Il tutto accompagnato da personale gentile e qualificato pronti ad accogliere l'affezionata clientela.
---
Dove siamo:


---
ARISTON HOTEL
When you're travelling and you feel like stopping in a place where you can feel at home and everything is thought to offer you a pleasant stay, then your objectives might be diverse, but there's only one place to go: Ariston Hotel, located in Chianciano Terme's heart, offers its clients efficiency and courtesy.
For this reason, anyone who looks for a place to relax finds a calm and prestigious atmosphere here.

However, anyone who is attracted by the fascinating Italian cities like Florence, Rome, Perugia, Assisi, Arezzo or Siena can enjoy a stay with a good perspective: close to the major attractions, tasting the local typical dishes and learning to recognise the pleasure of finding yourself in a familiar atmosphere.

Anyone who stays at Ariston Hotel can be sure to find comfort in a refined and pleasant atmosphere and at the same time a cordial hospitality accompanies the customers from the hall to the bar, which is ideal for the moments of relaxation, to the restaurant where the lovers of good food can taste the specialities of the Tuscany.

Rooms: The rooms, furnished with good taste have a bathroom, hair- drier, colour television with satellite, telephone, safe deposit boxes and air-conditioned.

And everything accompanied with our kind and qualified staff which is ready to receive the customers.
---
Where we are:

Hotel Ariston
Viale G. Baccelli, 168, Chianciano Terme, SI, Italy