Hotel Palazzo Ravizza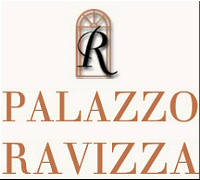 BOOKING FORM - RICHIESTA PRENOTAZIONE

---
PALAZZO RAVIZZA


Il Palazzo: Il Palazzo Ravizza è un palazzo rinascimentale collocato in una tranquilla zona del centro storico di Siena, trasformato in pensione negli anni '20.
Tutt'oggi appartenente alla stessa famiglia, è stato recentemente ristrutturato per offrire i più moderni comfort oggigiorno richiesti, mantenendo intatto il suo originale carattere gentilizio.

Si tratta di un affascinante hotel con camere in stile, con un esclusivo ristorante ed un incantevole giardino che si affaccia sulle colline toscane.

L'Hotel: Il salone ed i vari salottini, il bar e l'esclusivo ristorante offrono, insieme all'incantevole giardino, un'atmosfera gentilizia unita ad un raffinato servizio.

Le Camere: Le camere, tutte diverse in misura e stile, hanno conservato i loro originali pavimenti in terracotta e parquet, gli affreschi e le decorazioni sui soffitti ed i mobili d'epoca tutt'oggi appartenenti alla proprietà.
Le camere più belle sono certamente le Suites, le quali hanno tutte la vista sul giardino, un angolo soggiorno ed ampi bagni dotati di vasche Jacuzzi (alcune delle quali per due persone).
Le camere ed i bagni, recentemente ristrutturati, sono tutti dotati della maggior parte dei comfort di un albergo a 4 stelle.
- 30 camere
- TV satellitare
- aria condizionata
- servizio lavanderia
- parcheggio privato


A qualsiasi ora del giorno snacks, bevande e cocktails vengono serviti al bar o nel giardino; i clienti possono anche usufruire dei risevati salottini di lettura o dell'incantevole serra nel giardino, nella quale ritagliarsi un angolo in assoluta tranquillità.

Dopo cena insieme ad un'accurata selezione di liquori e cognac si possono gustare anche dei veri sigari cubani.



---
Dove siamo:


---
PALAZZO RAVIZZA


The Palace: This Renaissance Palace, which stands in a quite area of the historical center of Siena, was trasformed into a Pensione in the 1920's.
Still owned by the same family, it has been recently renovated to offer the modern facilities nowadays required, while maintaining its original character.

It is a small charming hotel with lovely rooms, a high quality restaurant and a beautiful garden overlooking the Tuscan hills.

Hotel: The salon, the sitting rooms, the bar and the restaurant offer, together with the garden, a quiet atmosphere of simple elegance with a refined service for the discerning traveller.

Bedrooms: The rooms, all different in size and style, have maintained the original terra-cotta and parquet floors, the frescoed or decorated ceilings, the old fashioned bevel-glass windows, the carved wooden doorways and the antique furniture of the 17th - 19th century which belonged to the Grottanelli family.
The best rooms are certainly the suites, all of which are overlooking the garden and have a sitting area with confortable sofas and large bathrooms with Jacuzzi (some for two persons).
All the rooms have most of the facilities of a 4 star hotel and the bathrooms have been updated to the latest standars (heated towel racks, hair dryiers and terry cloth towels) and are done in very classical hand painted tiles.
- 30 rooms
- Sat TV
- air conditioning
- laundry service
- private car park



Particular care is taken in the selection of about 40 regional wines including the famous supertuscans Chianti Classico, Brunello di Montalcino and Nobile di Montepulciano.

At the bar or in the garden snacks, drinks and cocktails are served any time of the day and clients may easily find the own private spot in one of the sitting and reading rooms or in the charming glass house in the garden; after dinner togegher with a good selection of spirits and cognacs you may also find real cuban cigars.



---
Where we are: