Antico Borgo di Torri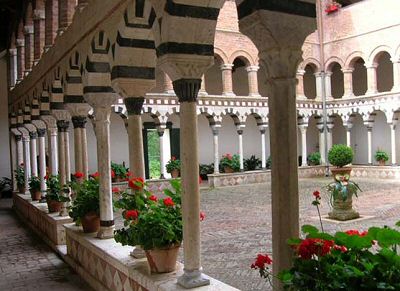 BOOKING FORM - RICHIESTA PRENOTAZIONE

---
L'Antico Borgo di Torri si trova adagiato alle pendici del bosco conosciuto come Colle di Siena Vecchia. Un paese-monastero fondato dai monaci vallombrosani con l'Abbazia (1069) la Chiesa della metà del XI secolo, la piazza del Vescovado del XIV secolo e il famoso Chiostro del XIII-XIV secolo. I proprietari del bed and breakfast vi accoglieranno nella loro casa di origine medievale con cortile interno e forno a legna. Le camere per gli ospiti dispongono tutte di bagno privato, sono molto spaziose ed hanno soffitti a travi e mezzane a vista. La nostra cucina vi offrirà piatti tipici toscani preparati con prodotti biologici di stagione, carni selezionate e una accurata scelta di vini. Per i bambini fino a 3 anni e anche un po' più grandi, prepariamo dei piatti speciali. Il Borgo di Torri è ben collegato alla città di Siena dalla quale dista 15 km, sia dalla stazione ferroviaria che da piazza Gramsci si può prendere la linea urbana n° 106 autobus.

---
Dove siamo:
Autostrada del sole A1, uscire al casello Firenze/Certosa (da Nord) Val di Chiana (da Sud), continuare in direzione Siena e raggiunta Siena proseguire per Grosseto. Fatti circa 10 Km., preceduta dal distributore di carburanti ESSO, sulla destra prendiamo l'uscita di ROSIA- ORGIA; proseguite per qualche chilometro fino a bivio di Torri sulla vostra sinistra contrassegnato anche da un grande cipresso al centro del bivio . La struttura si trova all'inizio del paese.

---
L'Antico Borgo di Torri is situated 500 meters away from the woods, known as "Colle di Siena Vecchia". It's a monastry village founded by the Vallombrosian monks (Abbey 1069 , the Church -XI century; Piazza del Vescovado – XIV century; the famous Cloister - XIII XIV centuries ). The owner of the Bed and Breakfast will be pleased to welcome you in their mediaeval house, with private courtyard and wood-oven. Each room is very spacious and has a private bathroom and wood-beam ceiling. The restaurant offers our guests typical Tuscan dishes, all made with fresh products in season; for little children special dishes are also prepared. You find a good selection of meats and local wines too. It's very easy to get to Borgo di Torri. From Siena it is only 15 kilometrs away, from the city you can catch a bus (n. 106) either from Piazza Gramsci or from the railway station.
---
Where we are:
Motorway A1, exit Firenze/Certosa (from north) Val di Chiana (from south), go on towards Siena, pass the town and go on towards Grosseto. After 10 kms on the right you find a petrol station, pass it and then take the road towards ROSIA- ORGIA; go on for a few kilometers till you reach a crossroad on the left with the sign for Torri; here in the middle of the crossroad there is a big cypress tree You will find the building at the beginning of the little village of Torri.
Antico Borgo di Torri
Vicolo delle Cantine,1 – Torri, Sovicille, SI, Italy