Il Borghetto Tuscan Holidays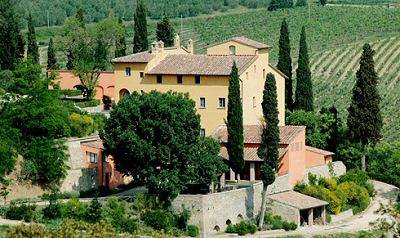 BOOKING FORM - RICHIESTA PRENOTAZIONE

---
Antica Storica Villa, residenza di charme per la vostra vacanza a San Gimignano [Siena] nel cuore della terra di Toscana.
IL BORGHETTO di Cortennano, risiede sul versante di un colle situato nel territorio comunale di San Gimignano [Siena] direttamente sull'antica strada bianca per la città, dalla quale si apprezza la migliore veduta delle famose torri.

La residenza si inserisce magnificamente nella splendida campagna toscana, in mezzoa piante di olivo e viti dalle quali si estrae olio di grande qualità e fragranza e la Vernaccia, vino bianco decantato dal Redi nel suo Ditirambo di Bacco in Toscana.

San Gimignano, città simbolo del Medioevo, patrimonio mondiale dell'umanità salvaguardata e protetta dall'Unesco per arte, storia e cultura, si trova a soli 3 Km. Le principali città d'arte e mete turistiche della Toscana sono a breve distanza: Firenze 40 km, Siena 30, Arezzo 90 km, Volterra 30, Pisa e Pistoia 90 km, Lucca 100 km , il Chianti a 30 km, il mare Tirreno a 90 km.

Non dobbiamo poi dimenticarci della grande tradizione culinaria della regione; dovunque infatti è possibile degustare i magnifici piatti della cucina toscana, accompagnati dai grandi vini.

Gli appassionati di sport e natura potranno impegnarsi in escursioni a piedi a cavallo o in mountain bike fra boschi e vigneti, chiese e castelli in rovina e splendidi casolari. Campi da golf a 12 km, tennis e maneggioa 4 km.

Aeroporti: Firenze Peretola 50 km, Pisa Galileo Galilei 80 km.

---
Dove siamo:


---
TUSCANY VACATION in Ancient Villa, the ideal setting for your holiday in Tuscany, in the historical town of San Gimignano and Tuscan countryside.
IL BORGHETTO di Cortennano, Tuscany villa vacation rentals, lies on the side of a hill within the municipal borders of San Gimignano directly on the original old dirt road leading to the town, with the best view of the famous towers. The little cluster of buildings is perfectly situated in the midst of the splendid Tuscan countryside, surrounded by olive orchards and vineyards for the production of fine oil of the highest quality and fragrance, and Vernaccia, the white wine praised by Redi in his Dithyrambic of Bacchus in Tuscany

San Gimignano is just 3 Km away, and is a symbol and treasure beloved by all humanity, safeguarded and protected by Unesco for its art, history and culture. The other major Tuscan historical tourist zones are all nearby: Firenze 40 km, Siena 30 km, Arezzo 90 km, Volterra 30 km, Pisa and Pistoia 90 km, Lucca 100 km , the Chianti region 30 km and the Tyrrhenian sea 90 km away.

The region has a great culinary tradition; everywhere you go you can enjoy the wonderful dishes of Tuscan cuisine, accompanied by the fine wines.

Sport and nature enthusiastic may take excursions on foot, on horseback or on mountain bike and wander through woods and vineyards, ruins of old churches, castles and lovely old farm buildings. Golf Club (18 holes) is 12 km away , tennis-courts and horse-riding are 4 km away.

Airports: Firenze Peretola 50 km, Pisa Galileo Galilei 80 km.
---
Where we are:

Il Borghetto Tuscan Holidays
Loc. Cortennano 21/23, San Gimignano, SI, Italy